HISTORY OF OJD ENGINEERING

O.V. Johnson started Ober J. Engineering, a professional engineering and surveying firm, in 1981. He was soon joined in that business by sons Jamie and Dickie, and the three of them began to build a professional consulting practice the old-fashioned way, one client at a time.
Our professional experience covers a broad range of civil engineering and surveying disciplines, which we offer to clients in government, business, manufacturing, construction, energy, and land development.
In 1991, O.V. retired and Jamie and Dickie reorganized the firm as OJD Engineering.  Over the ensuing years, OJD has provided clients throughout Texas and neighboring states with a full range of design, planning, management, and surveying services.  The firm has grown from three professionals with a transit, calculator, and drafting table to thirty people in five offices equipped with state-of-the-art design, computing, CAD, and GPS surveying capabilities. Time and technology have changed many things, but OJD still strives to grow in the same way that we started: providing a full range of professional engineering service of the highest quality to all our clients.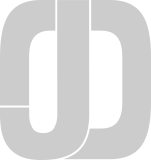 At OJD Engineering we have a melting pot of personalities, backgrounds, cultures, interests, and passions that produce work of the HIGHEST QUALITY, on time and on budget.