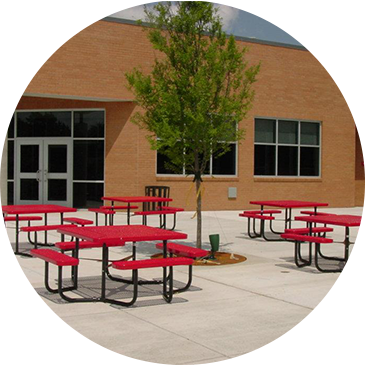 Tascosa High School is a public high school located in Amarillo, Texas and classified as a 6A school by the UIL. It is one of four high schools in the Amarillo Independent School District located in southern Potter County. The school was opened in 1958. We strive to provide our students many ways to be involved in a smaller community through extracurricular, co-curricular, academic teams and clubs. We are looking at co-partnering with you on this journey of moving your student from a teenager to an adult.
Tascosa is a vibrant school where academics and involvement intersect daily.
WE WERE PROUD TO WORK WITH TASCOSA HIGH SCHOOL

Services We Provided

Capital program planning and management
Asset management
Comprehensive/land use planning and growth management
Development plan review
Downtown development district planning
Policy development
Engineering and design services
Streetscape and roadway improvements
Environmental compliance
Utility investigation and design
Resource management
GIS and database applications development
WHY CHOOSE OJD ENGINEERING
At OJD our broad range of professional experience in both civil engineering and surveying disciplines specialize in serving the needs of clients in government, business, manufacturing, construction, energy, and land development.
To make your projects successful, you want smart people who work hard to develop elegant solutions to the problems they encounter. You want people who understand your needs, share your vision, and will dedicate themselves to your goals. That's what we do. That's who we are. Put us to work and we'll show you what a Benchmark firm can do for you.
Contact OJD about working with us today!