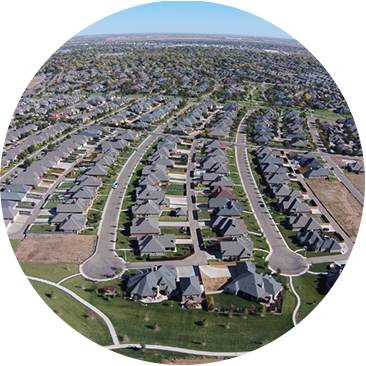 PLANNING AND LAND DEVELOPMENT
OJD Engineering works to provide public safety, environmental protection, efficient customer service, and to safeguard the interest of the general public and property owners, present and future, by reviewing the design and construction of land development projects for compliance with County and engineering standards. From residential and commercial developments to industrial, recreational, resort, and institutional projects, our experience is broad. Our infrastructure solutions are the keys to the financial feasibility of a project. Our stormwater management solutions not only form the framework for the site, they help define the final design. We transform land into real projects.
We analyze long range plans, survey reports, maps, and other data to plan and design projects. We consider construction costs, government regulations, potential environmental hazards, and other factors during the planning and risk-analysis stages of a project.
OJD ENGINEERING PLANNING AND LAND DEVELOPMENT SERVICES

Project Condition​ing
Plan Review & Pr​ocessing
Street & Gradi​ng Inspection
Grading Viola​tions
Other LDE F​unctions
Contact OJD about Planning and
Land Development Services