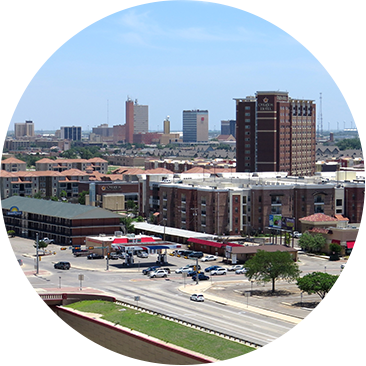 WHY CHOOSE OJD ENGINEERING
IN LUBBOCK TEXAS

At OJD our broad range of professional experience in both civil engineering and surveying disciplines specialize in serving the needs of clients in government, business, manufacturing, construction, energy, and land development.
To make your projects successful, you want smart people who work hard to develop elegant solutions to the problems they encounter. You want people who understand your needs, share your vision, and will dedicate themselves to your goals. That's what we do. That's who we are. Put us to work and we'll show you what a Benchmark firm can do for you.
EFN: F-4393 | SFN: 10090900 & 10193983

About Lubbock, Texas
Lubbock is a city in and the county seat of Lubbock County, Texas, United States. The city is located in the northwestern part of the state, a region known historically and geographically as the Llano Estacado and ecologically is part of the southern end of the High Plains. According to a 2015 Census estimate, Lubbock had a population of 249,042, making it the 83rd-most populous city in the United States of America and the 11th-most populous city in the state of Texas.