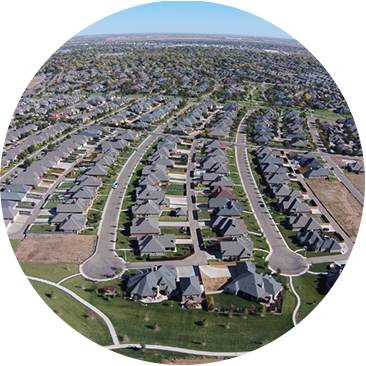 THE GREENWAYS IN AMARILLO
A Peaceful Neighborhood Located In Amarillo, Texas Welcome home! Neighbors know each other in The Greenways. This is an Amarillo neighborhood with sunset trails and peaceful parkways…a place to call home for now and forever. While many real estate developments have tried to imitate our master planned community, no one has the vast trail ways and park system that link the entire neighborhood. From the outset, the designers envisioned the tree lined streets and traffic reduced cul de sac design so residents would live in harmony with nature.
Whether you are buying your first home or longing to wind down with a beautiful sunset, we have great lots available to help make those dreams come true. Our real estate properties will bring you and your family a community passionate about the beauty of nature and peaceful environment in our warm residential neighborhood.
NEIGHBORS KNOW EACH OTHER IN THE GREENWAYS.

Services We Provided

Capital program planning and management
Asset management
Comprehensive/land use planning and growth management
Development plan review
Downtown development district planning
Policy development
Engineering and design services
Streetscape and roadway improvements
Environmental compliance
Utility investigation and design
Resource management
GIS and database applications development
WHY CHOOSE OJD ENGINEERING
At OJD our broad range of professional experience in both civil engineering and surveying disciplines specialize in serving the needs of clients in government, business, manufacturing, construction, energy, and land development.
To make your projects successful, you want smart people who work hard to develop elegant solutions to the problems they encounter. You want people who understand your needs, share your vision, and will dedicate themselves to your goals. That's what we do. That's who we are. Put us to work and we'll show you what a Benchmark firm can do for you.
Contact OJD about working with us today!