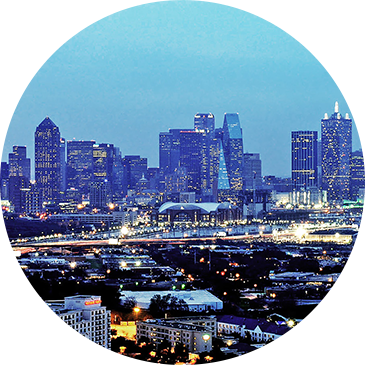 WHY CHOOSE OJD ENGINEERING
IN DALLAS TEXAS
At OJD our broad range of professional experience in both civil engineering and surveying disciplines specialize in serving the needs of clients in government, business, manufacturing, construction, energy, and land development.
To make your projects successful, you want smart people who work hard to develop elegant solutions to the problems they encounter. You want people who understand your needs, share your vision, and will dedicate themselves to your goals. That's what we do. That's who we are. Put us to work and we'll show you what a Benchmark firm can do for you.
EFN: F-4393 | SFN: 10090900 & 10193983

About Dallas, Texas
Dallas, a modern metropolis in north Texas, is a commercial and cultural hub of the region. Downtown's Sixth Floor Museum at Dealey Plaza commemorates the site of President John F. Kennedy's assassination in 1963. In the Arts District, the Dallas Museum of Art and the Crow Collection of Asian Art cover thousands of years of art. The sleek Nasher Sculpture Center showcases contemporary sculpture.